Mike Kremsreiter
Mike is the owner and operations manager at DBK Painting. He has been a professional painter for almost 20 years and started DBK Painting in 2003. He strives to share his knowledge and educate clients, colleagues and employees about what it takes to provide a professionally painted surface. Mike understands there is always something new to learn or a new paint product or tool that could help him and his company provide a great painting experience year after year.
Mike Kremsreiter's Latest Posts
Recent Articles #1
Recent Articles #2
featured
Painting your existing cabinets can be a great way to update your kitchen and it can be done for a fraction of the cost to purchase and install new kitchen cabinets. The many steps we follow when painting kitchen cabinets professionally and properly are as follows; the whole process takes time, patience and attention to […]
decks
This seems like a simple question and some might make a fast recommendation of a particular brand of stain, however… Decks are a very tricky item to finish properly.  There are so many variables that have to be considered prior to applying any kind of stain.  If we were planning to stain your deck, we […]
decks
This IPE deck was originally built in October of 2015 and was completely grayed out in the spring of 2016. The homeowners loved the original natural color of the IPE  and wanted it back so they could enjoy the rich colors of the wood. They had researched the material prior to building the deck and understood what kind of […]
decks
Here at DBK Painting, we understand how important it is to make your a personalized oasis. We can provide the guidance and expertise to add unique accents to your home. Click here to contact us to plan your custom Accent Wall!
decks
Do you have a small painting project that never seems to get done? Are you having trouble finding a company that is willing to take on small projects? Let us help…Introducing our Painter-For- A-Day program! For $400 you receive the following: 8 hours of labor by a professional, highly trained DBK Painter All necessary tools required […]
decks
We often get asked what kind of paint we prefer to use. This seems like a simple and easy to answer question, but it usually leads to us asking questions back to our clients. There are multiple manufacturers of paint available in the Northwest Suburbs of Chicago where we are located. We have Benjamin Moore, […]
decks
What is one of the top requirements you have when contractors work in your home? Where you and your family live, sleep, eat and also work? More often than not, we hear that our clients would like their homes to remain as functional and as clean as possible during the time we are working in their homes. This […]
decks
Does your project involve more than painting?  Are you wondering how to coordinate the different trades needed to complete your project and who or what should be done first?  These is probably one of the top questions we get asked when a project involves more than painting. We often get asked when the painting should be completed […]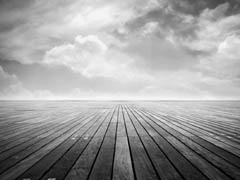 We are now interviewing individuals with very little or NO professional painting experience. We want to train the right person or two in the way we do things…the right way. Must be clean, organized and willing to learn. Whether you are looking for a new career or just want to learn a new skill until […]